Creating a data model is the start into your information management journey.
Model right to get rid of the hourglass
Starting with a Domain Model, we focus together with your experts from various business functions in creating a system agnostic Business Data Model.
The Business Data Model reflects key business objects and attributes for each domain and relations towards each other including a description of the objects (and maybe its business keys). Therefore it also sometimes is referred as contextual or semantic model.
reeeliance initiates and moderates the discussions between your stakeholders to come to an aligned outcome and agree on a common terminology.
The Business Data Model acts as primary communication tool between different business functions in your organization and facilitates communication between business and IT people. Its second purpose is to enable and steer the elaboration of solution dependent Logical Models.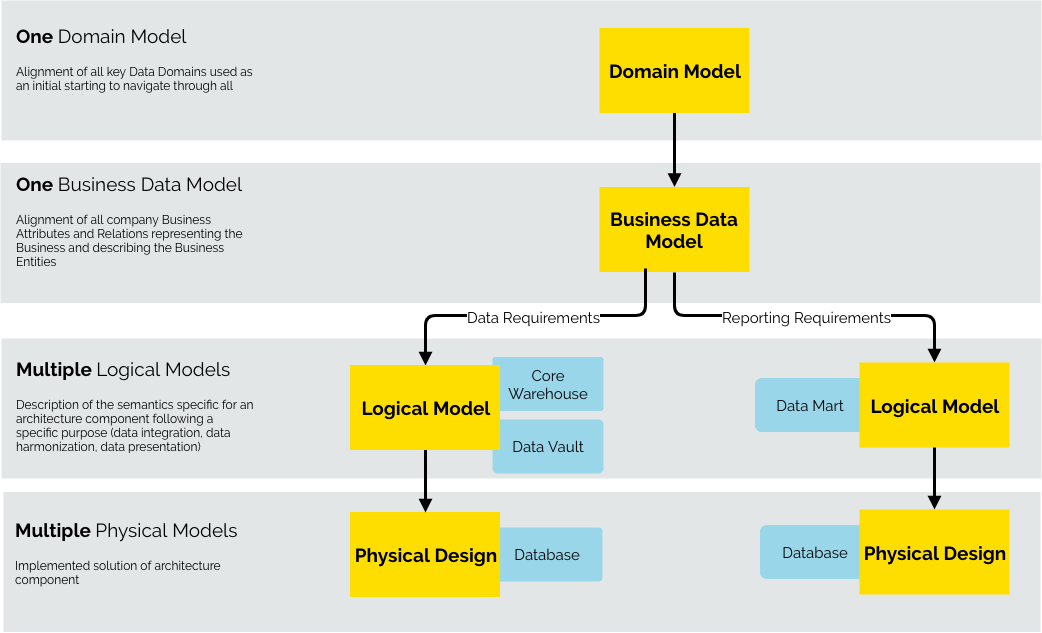 The Logical Models are optimized for e.g. integration and historization, harmonization, information delivery or analysis and reflect the infrastructure frame conditions for storage and access.
We work closely together with your IT experts to derive Physical Models translating the Logical Models to ensure non-functional requirements e.g. for performance and security.