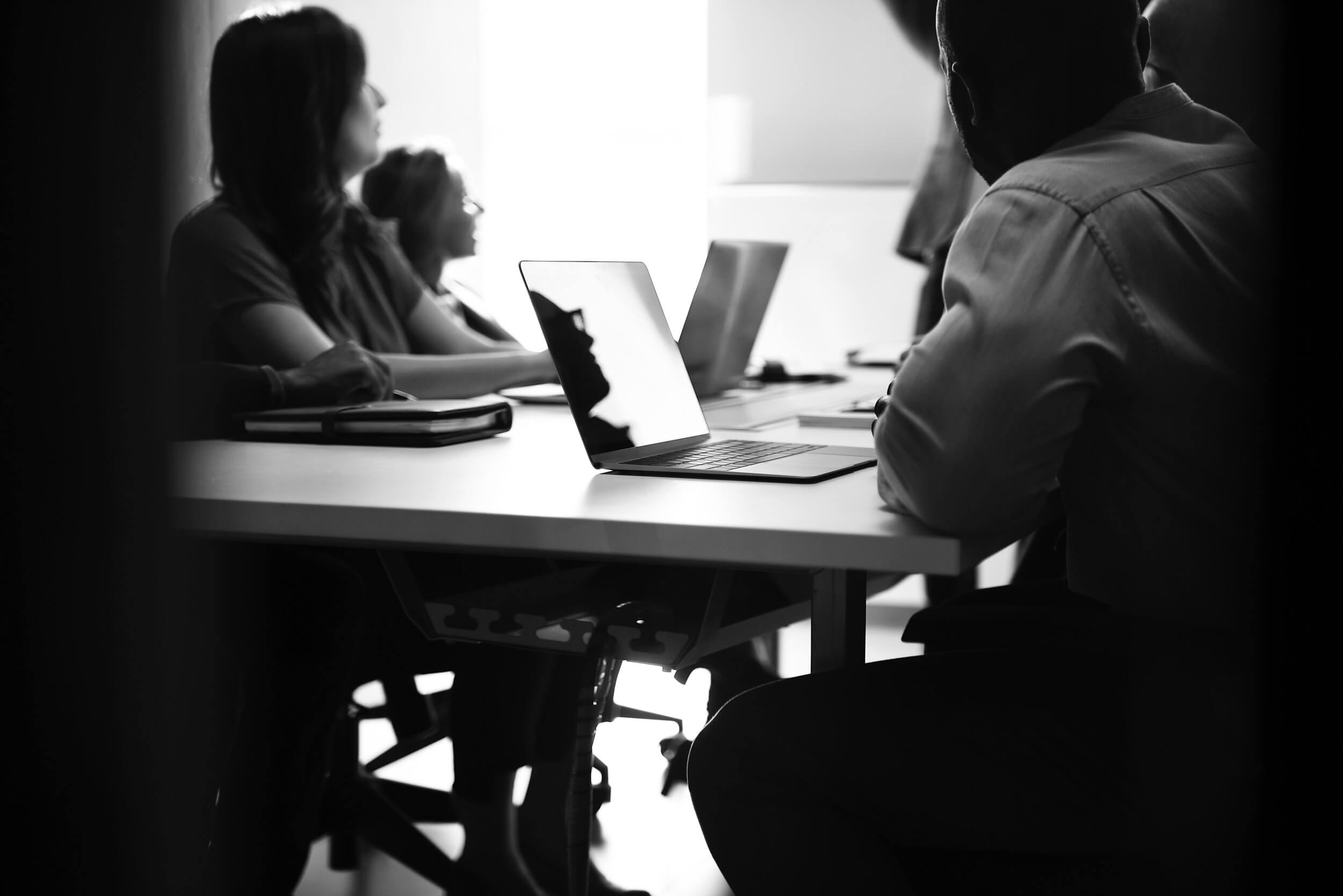 We ensure that already in the early stages of building or transforming dispositive information systems the full potential of the designated BI tools are considered. Focusing on ergonomics and user-friendliness on the one side and performance on the other, we help that with the new solution the effort for access, research and rework of information are minimized.
Reference Data Management is a key component towards data harmonization.
ISO Country Codes, currencies or units of measurement are common examples of reference data. Nearly all companies are reliant on this data in more than just one source system. These codes and measures have a common definition and are mostly harmonized in the different source systems. There often is other company specific reference data available in different source systems having the same meaning, but differently coded (e.g. Financial Transaction types). Harmonizing this data establishes a common understanding and is a key success factor to integrate data from different source systems in an Enterprise Information Management system.
Therefore, reference data should be managed and governed in one single place. Ideally the management includes a data history and an approval workflow to ensure data consistency. A centralized management platform reduces errors and simplifies the maintenance of reference data.
Most commonly, reference data is stored in the staging area allowing an early harmonization for further downstream processing. Key success factors are
Define a common structure for all reference data.
Harmonize reference data from all source systems and store them in the new structure.
We help you to manage your reference data by offering a toolset based on Apparo to allow easy reference data management or decide with you on a generic framework suitable for your architecture.
Follow the link below to learn more.
FURTHER READINGS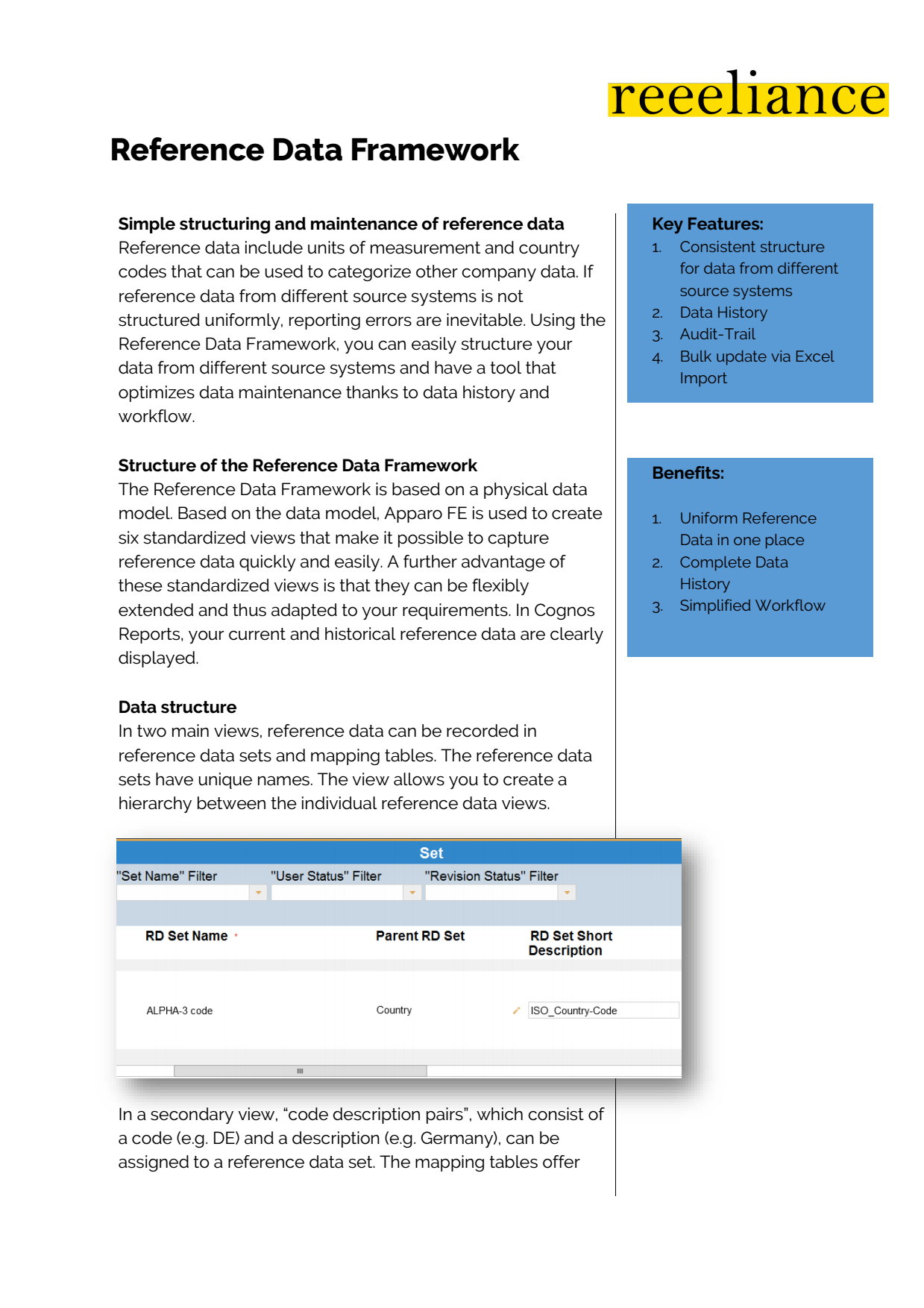 reeeliance - Reference Data Framework
A codified framework that helps to structure reference data from different source systems .